As a Product Design Consultancy, we like to keep up-to-date with the design world.
We've come across some fantastic Product Design Blogs 
that I would like to share with you.
Regularly updated with quality articles, this is one of the web's most popular sources for design news. I find the website somewhat glitchy and at times difficult to navigate, but putting that aside it is well worth a visit.
A design blog that I have just come across, but have become immediately addicted to. Cutting edge high quality articles with brilliant images and video. Also you have to check out the Engineer Vs Designer blog linked from SolidSmack..2
A web magazine containing examples of the best designs from around the world. Mainly concentrated around consumer products, it also looks at technology, architecture and fashion. A great to flick through and find a great a brilliant solution to an age old problem or a new gadget that you can't wait to have.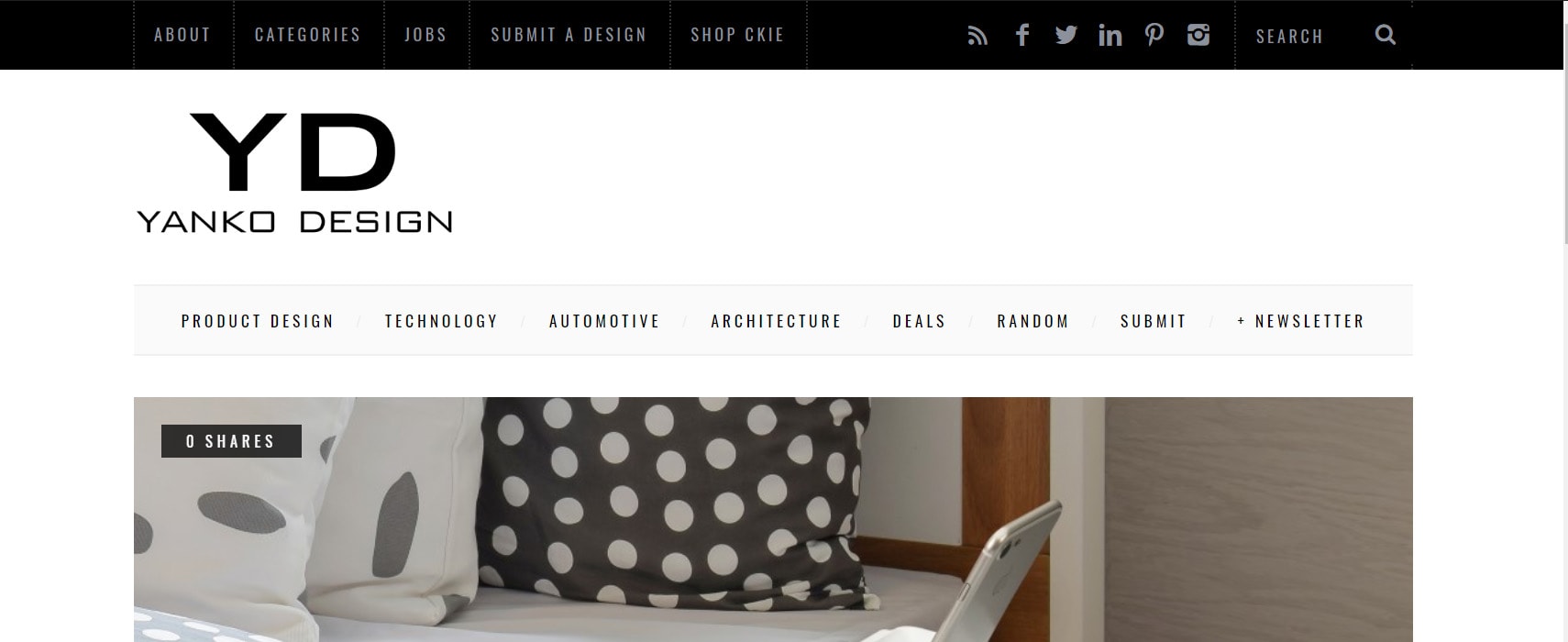 A really great website that I have just come across. Focuses primarily on green designs, innovations and ideas it is a focused and very interesting read.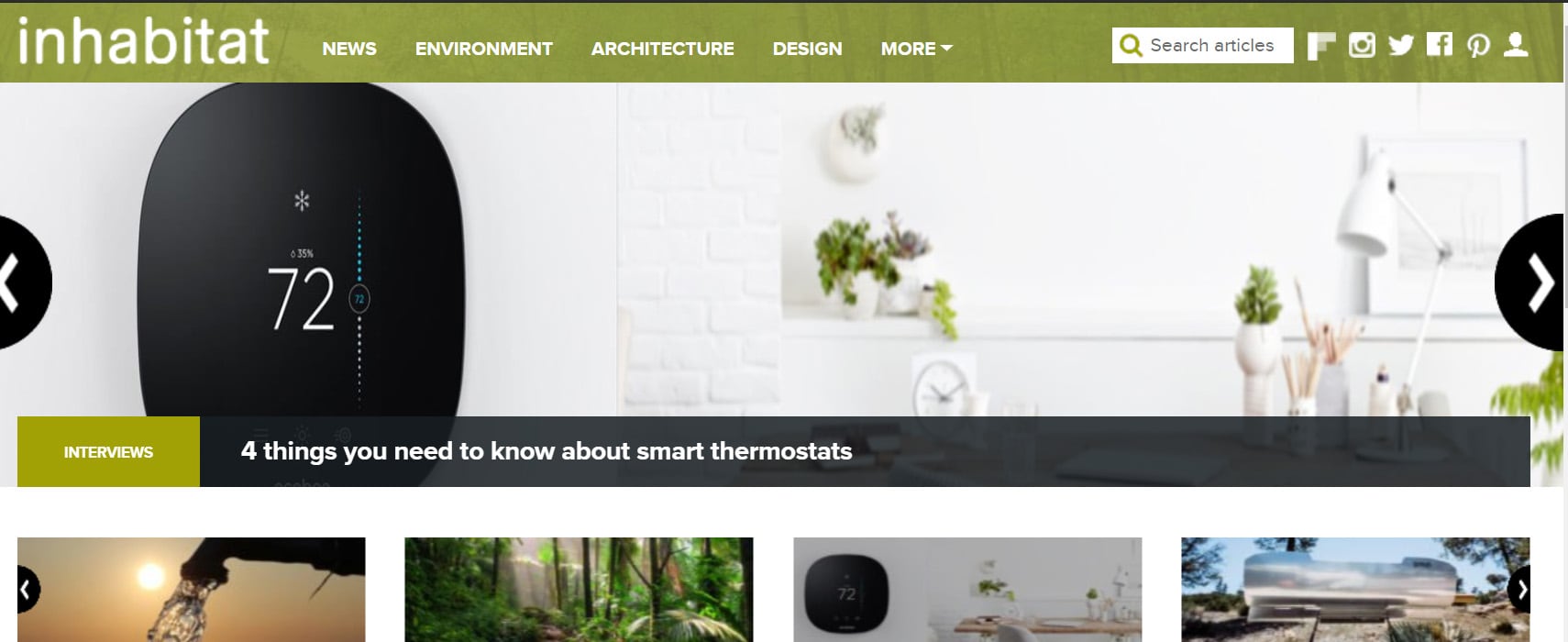 Not strictly a design website, but if you don't already I strongly recommend signing up for an account. It's a tremendous resource of inspiration, with a very slick search that allows you to target any genre you fancy for images. Great if you are decorating a house, shortlist Halloween costumes for next year or find a solution for the best way to store your bike
A different website to the rest, this website is changing the way many business source funding for a project. By creating a slick 5 minute video to sell you their idea, we have the opportunity to put our names down to pre-order a product before it exists in stores. Some very interesting designs find funding through this site.
A fantastically bold website that leaves no question you are on a design website. Features all manner of articles about design from around the world. Also digging a little deeper the website is a terrific resource of local design firms, events and products to purchase.
A great resource for inspiration, news and products from all over the design world. Simple and easy to navigate it is easy to send far too long on this website. Features articles in Product Design, Architecture, Industry Talk, Art, Photography, Marketing, Illustration and more. Although it has to be said… time to update your interface guys, its looking a bit tired now!
The most corporate of all the websites list here, but don't let that put you off. It provides a more professional feed of articles and advice.
Ok… I know I said 10 Product Design blogs, but this one is really good. It's targeted at students, but still has loads of really helpful tips and guides for the seasoned designer too. Highly recommend a look!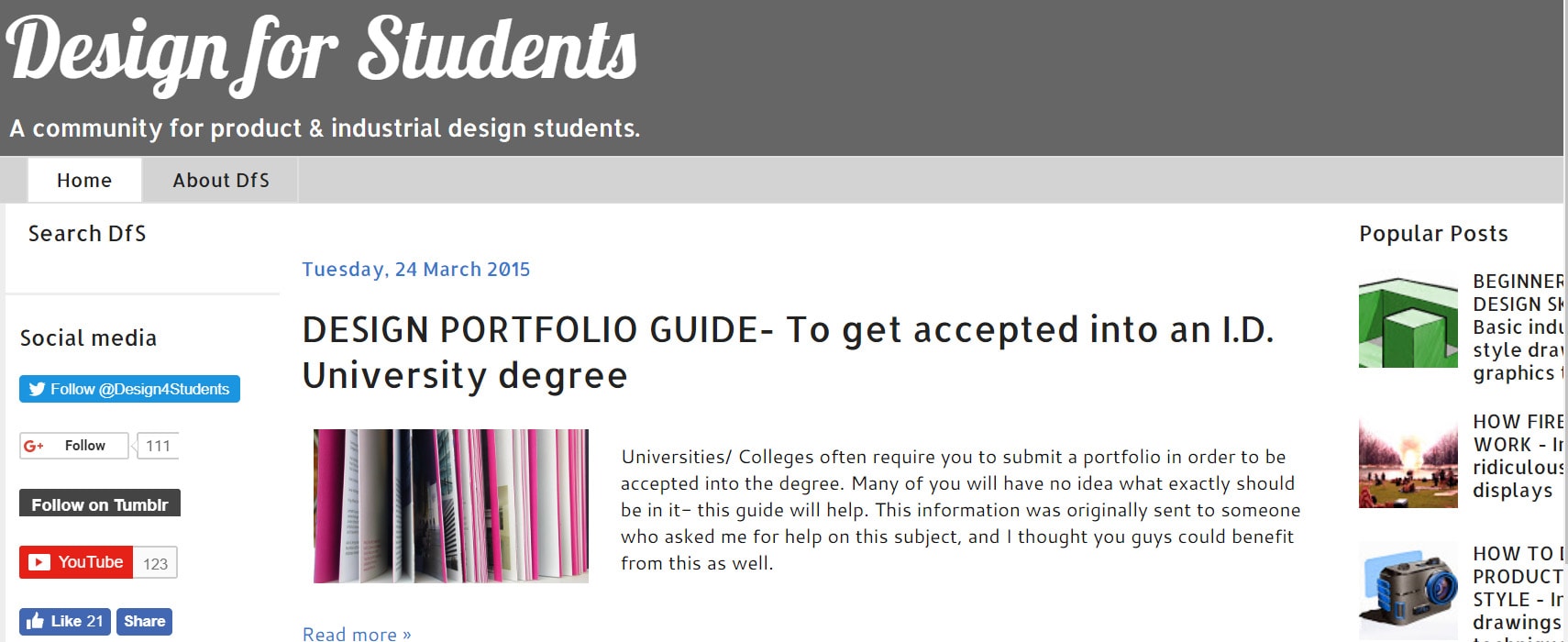 Sometimes we need to remind ourselves what it is all about. This travel and lifestyle blog (by yours truly) aims to share all of the great adventures that make life worth living and hopefully inspires others to have their own adventures. I believe these adventures and experiences shape me as a design engineer and my aspirations for the future. Go on… it's time for an adventure!
Did we miss anything? Let us know in the comments below...